Board of Directors
Rick Holland, Executive Director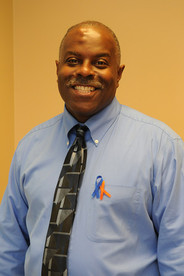 Rick is currently employed with Dr. Pepper Snapple Group as an Account Manager. He has been employed as a Project Manager with Urey Companies in Alpharetta Georgia where he managed the Georgia Department of Transportation (GDOT) road construction division for the company. A graduate of Bluefield State College in West Virginia, with a degree in Business Administration, Rick has over 20 years of experience as a district manager in the soft drink industry. He was employed with Coca Cola Bottlers of Detroit as a District Manager. He also worked with 7UP Bottlers of Detroit as a Key Account Manager.

Rick is a two time colon cancer survivor and a member of First Baptist Church Atlanta and lives in Alpharetta, Georgia with his wife and daughter.


---
Ernest Barclay, Member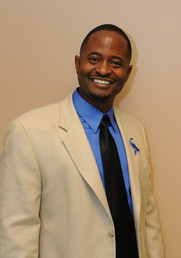 Ernest's background includes a career in middle management with various corporations, including General Electric, McKesson Corporation, and NCR Corporation. He started and ran his own business, a computer training and
allied healthcare post-secondary training school, from 1999 through 2005.

Ernest received his bachelors of Science degree in Mechanical Engineering from the University of Toledo and his Masters of Science degree from Florida Institute of Technology in Management Information Technology. He is a certified Project Manager through PMI, and is currently an IT Consultant to various fortune 500 companies. He is a former member of the board of Clairmont Terrace Condominium association, serving as the president for 2 years. Ernest currently resides in John's Creek, Georgia.


---
Shelia Evans, Treasurer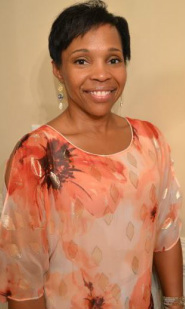 Sheila Evans is a Global Senior Information Technology Management and Financial Professional with 15+ years of
experience providing exceptional engagement leadership, as well as, client, resource and vendor management and a keen focus on delivery throughout critical initiatives. Sheila's Technical and Accounting background has allowed her to provide thought leadership as an IT consultant and to provide strategic direction for multiple Fortune 500 companies. Sheila's passion to help others and her personal family experiences with cancer has created her drive and need to assist others through support and hands-on work as a RLH Board member.

---
Courtney Holland, Board Secretary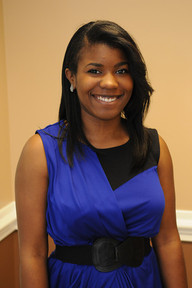 Courtney is currently employed as a Care Coordinator with Morehouse School of Medicine (MSM), Clinical Research Center, where she is a trainer for e-healthystrides, liaison between Morehouse Choice Accountable Care Organization and MSM, and a team member on Project 3b. Courtney has a background as an advocate for individuals with developmental disabilities. Her focus was to assure that these individuals received support and services that protect their health and safety. Courtney has also been employed as a Lead Applied Behavioral Analysis (ABA) Therapist with Keystone Center for Children with Autism. She received her bachelors of Science Degree in Psychology with an emphasis in Behavioral Analysis from Western Michigan University.

Currently, Courtney attends the University of Cincinnati in the Masters of Health Administration Program. She volunteers with the Ryan Lee Holland Cancer Foundation, a non-profit cancer foundation that supports cancer patients in active treatment with their medical expenses. As an active Board Member, Courtney assists with fundraising efforts and with the organization's web application. She is also an alumnus of Phi Sigma Pi National Honors Fraternity and a member of Buckhead Church in Atlanta, Georgia.




---
---
Advisory Board
Martha Chea, Advisory Board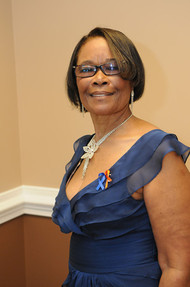 Martha began her career in Monrovia Liberia, West Africa in the Treasury Department. She relocated to the U.S. in the early 1970s with her three children and worked for the Private Industry Council, a non-profit organization for over 20 years. She supervised their program for troubled teens. After retiring in 2001 she relocated to Metro Atlanta and opened and ran a beauty supply business in Lithonia, Georgia until 2007 when she decided to spend time with her family. Martha has five children and Eleven grandchildren. She currently resides in Alpharetta, Georgia.


---
Veronica Hammonds, Advisory Board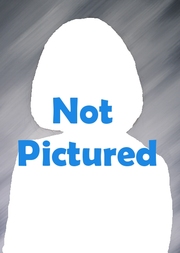 Veronica is an accomplished accounting professional with over 20 years of experience across diverse industries. She was employed as a Controller for West End Medical Center, Inc. A Financial Manager for Atlanta Housing Authority. currently, she is an Adjunct Accounting Instructor with Georgia State University and serves as President of RJH Accounting Professionals. Veronica is a Certified Public Accountant (CPA) and has a Bachelor of Business Adminstration degree in Accounting from Georgia State University. A Bachelor of Science degree in English from Tuskegee University.


---
© 2013 Ryan Lee Holland Foundation - All Rights Reserved Last edited 3/6/2013